About Us
The Short Version:
Iron Comet Consulting, Inc. was founded in 1999 as an IT support firm in Stockbridge, Georgia. It started out only as computer support for businesses but in 2007 we became a certified McKesson Medisoft software reseller, or VAR (Value Added Reseller). This led us to change our focus on helping healthcare practices with their IT needs. Because of HIPAA regulations, electronic medical records (EMR), medical practices have unique tech needs. 
Working with practices on a daily basis showed us the need that physicians have with billing. In 2010, we opened a billing service to fill that need. It started out well and we were able to make a big difference with several practices. However, in hindsight, we should have remembered what we excelled at. After 5 years, we made the hard decision to close the billing company. It robbed us of our focus on computers and helping practices use them efficiently.
After that billing setback, we zoomed in on computer security and compliance. That is where we have stayed, at what we do best. It is what we are passionate about. When a practice can see that being HIPAA compliant doesn't have to be a headache or a wallet breaker, we know we have made a positive impact.
IT services generally come in two forms: the break/fix model and managed services. What is the difference? With break/fix, when something breaks, you call the computer person and they fix it. This can be costly, both in terms of money, but also lost productivity. This is similar to going to the doctor after you are sick. With managed services, many problems are prevented so that your business doesn't suffer downtime or disruption. This ensures a smoother operation for your business and keeps expenses lower.
Iron Comet migrated to become a full service managed services and security provider. We don't work to get you back up and running after a crash, we prevent the crash from happening. In addition, with security being at the core of who we are, we ensure your business is kept out of the news as just the next data breach being reported.
Our goal is to help, you, the business owner, stay up and running with minimal downtime, keep your data safe and sound, all at a controlled cost. 
We have been in business now for over 20 years. Want proof? Head over to the Georgia Secretary of State's office and see when we went from the one-man show to a corporation.
Here are the situations that we can have a positive impact on:
·  EMRs are frustrating and time-consuming
·  Ransomware has taken over and the practice has no backups
·  Concerns about how to be HIPAA compliant in the world we live in now where breaches are a daily occurrence
·  Your network and computers are running slow and everything just takes too long to do
·  Printers won't print, wireless doesn't work, scanners won't scan
·  You have no idea how to properly train your staff on HIPAA compliance or computer security
The learning never stops!
We believe in growing and not getting stagnant. In our business, it's easy to just get caught up in the day to day work and not stay current. But with security and compliance, this just means you get out of date and are ripe for a breach. We encourage our techs to stay current and get certified.
Our techs have the following certifications:
ISC2: HCISPP
PCI Counsel: PCI-P
CompTIA: CASP+, Pentest+, CySA+, Security+, A+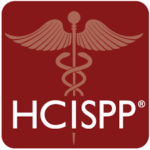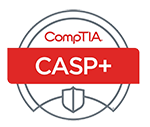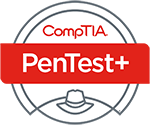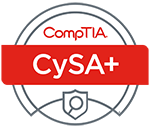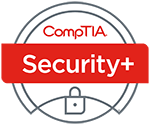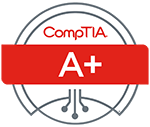 Slide 5
Southern Crescent Pediatrics
We have been using Iron Comet's managed services for more than 10 years now. They handle all of our IT and EMR support. When they offered HIPAA services , I jumped on it. There is so much for any practice to do that it's easy to fall behind on security and HIPAA. Not with Iron Comet watching out for you!
Slide 4
I have been using Iron Comet for 10 years. Currently I am using their managed security and HIPAA services. Their service prevents downtime so I don't miss seeing my patients. I receive monthly reports showing me how they protected my practice and keep me HIPAA compliant. I would never use anyone else for my practice!
Slide 1
Professional Behavioral Health
I have been using Iron Comet for several years for my billing service and practice. They take care of all of the computer issues we have. very quickly. They keep our computers from going down and that keeps my employees happy! When they offered HIPAA compliance, I was relieved. That helps me know my practice is secure. Thank you!
Slide 2

I have been with Iron Comet since 2009 when we opened up our business. For the last 11 years. Iron Comet has been an outstanding and exceptional partner. They are knowledgeable, experienced, extremely supportive, responsive and economical. I would recommend Iron Comet to anyone who is looking for a professional IT company to do business with.
Slide 3
Suesan Miller, Attorney at Law
We have used the services of Iron Comet for over 6 years. Bryan Anderson and the whole team are extremely knowledgeable when it comes trouble shooting our computer issues. They are very professional and very dependable.
If you need help with your computers, cybersecurity, or compliance (HIPAA or PCI), we can help!
Give us a call today at 770-506-4383 or email us at questions@ironcomet.com